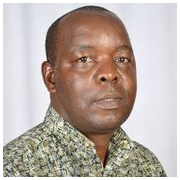 Kenyan Andrew Kadiegu regularly handles safety and medical emergencies as a Regional Manager for Tangiers Global, a medical claims management company with operations in Africa. He writes to us from Nairobi.
We have experienced many terror attacks in the country targeting both locals and foreigners in the recent past. Terrorists, and lack of poor security, have led to many governments advising their citizens to only travel to Kenya when it is essential to do so.
We have problems economically, socially and politically due to insecurity and corruption; tourism is the worst-affected. To address the falling numbers of tourists visiting the country, the government is trying its best to address the two vices.
The government of Kenya is on the lookout for foreign nationals involved in criminal activities in the country. Therefore it would be advisable for a traveller to avoid the below, that may lead to suspicion and/or arrest or the general discomfort of the traveller:
Ensure that your identification and travel documents are valid. Not having proper travel and identification documentation will lead to arrest and eventual deportation.
Do not take photos and videos of security installations. Due to the serious terror threats in the country, it would be prudent to consult one's tour guide before engaging in any form of camera and/or video use.
Involvement in drug trafficking, human trafficking, ivory trade, pornography, credit card fraud and arms trafficking is prohibited.
Do not walk on the streets carrying bags and wearing jewellery as this will attract thieves (bag snatchers). Carrying of bags may also lead to many stops and checks by the security agents. A traveller may also suffer the discomfort of having to visit the washrooms with their heavy luggage as leaving bags in restaurants is a definite no!
A traveller should avoid dark and poorly lit areas in all the major towns due to insecurity.
A traveller is encouraged to be accompanied. There is safety in numbers.
Travellers should not visit certain areas in the country due to real and serious terror threats. These places include but are not limited to, Nairobi's Eastleigh, the whole of Coast Region (including Mombasa, Malindi and Lamu), Northern and North Eastern Kenya (including Garissa, Mandera and Wajir) and especially the country's porous border with Somalia.
Travellers should engage the services of tour guides and drivers from reputable travel agencies.
Use of Public Service Vehicles is also a security risk as this has been the target of terrorists. Use of cabs should be in conjunction with the local tour agency or hotel. This is to ensure one's safety.
Travellers should keep away from cheap hotels and lodges for security reasons. Leaving food or drinks unattended is extremely risky as these may be laced with sleep-inducing drugs and this facilitates easy loss of one's property. Do not go to the dance floor and leave your drinks open and unattended and then get back to your table and just continue drinking! That innocent looking neighbour at the next table may have been waiting patiently for that opportune moment!
Money transactions are best carried out in banks and registered financial institutions. Changing money in backstreets may lead to loss of money.
Travellers should liaise with their local agent to confirm if there are any travel advisories. This is more reliable as the Western countries are better-equipped and better-informed when it comes to detection of security threats related with crime and terror. Information from the travellers' government about the situation on the ground is usually more accurate and without bias. Every government is duty-bound to protect its citizens wherever they are on the face of the earth.
Want more travel safety tips? Check out battleface's Stay Safe for travel advice, gadget reviews and safety hacks.