On assignment in Kabul, journalist Amie Ferris-Rotman noticed something: there were no Afghan women journalists working in foreign bureaus. The story of Afghan women was being covered by men and foreigners.
In a country in which women traditionally don't speak to either, 'Female [Afghan] journalists can shed light on dark corners where men can't,'  Afghan MP Shukria Barakzai says in a video introducing Sahar Speaks, a training and mentorship program.
It's a clever name. Sahar is a woman's name in Dari meaning 'dawn.' Ferris-Rotman hopes her project will help usher in a new era of  journalism by Afghan women for a global audience.
Sahar Speaks brought 12 Afghan women to Kabul recently to learn 'how to report on a range of women's issues, through sessions on how to use social media, pitching, writing and editing, how to conduct interviews, create multimedia stories and how to promote the story,' according to the Sahar Speaks website.
While working on their stories, journalists are paired with farflung female foreign correspondent mentors and communicate via Skype.
Keep an eye on Huff Post for the finished products.
Award-winning journalist and Sahar Speaks founder Amie Ferris-Rotman tells us more, with images by Joel van Houdt:
2000 working women journalists in Afghanistan. Not a single female correspondent in the bunch. What do women journalists in Afghanistan currently cover?  What challenges do they face in their profession?
At 2,000, the number of Afghan female journalists in the country represents the same press saturation as the United States. When I lived in Kabul between 2011-13, as a Reuters senior correspondent, I became increasingly appalled by the lack of Afghan women in the foreign newsrooms (such as AP, Reuters, The New York Times etc). There were plenty of Afghan men working at these outlets, and the bureaus happily and regularly put out stories on women's rights, yet none went the extra step to actually hire an Afghan woman. There are several reasons behind this neglect: the first, and most important, is sexism in a country where men enjoy far more freedoms and opportunities than women. The second involves the set-up of the foreign media in Afghanistan. Most of the bureaus/offices were established during and after the November 2001 ousting of the Taliban. They were set up by foreigners, who employed the male fixers and translators they had used to cover the civil war. Many of these men became established in the news organisations, and often hired their relatives and men they knew. While some of these journalists do an excellent job, and should be commended, it is important to note that women were never part of this. Thirdly, Afghan women need intentional investment, encouragement and support. Things that we take for granted are enormous hurdles for them, such as walking down the street unharassed, going around town at night, etc. But these impediments do not mean they're not worth hiring, as they have plenty to offer.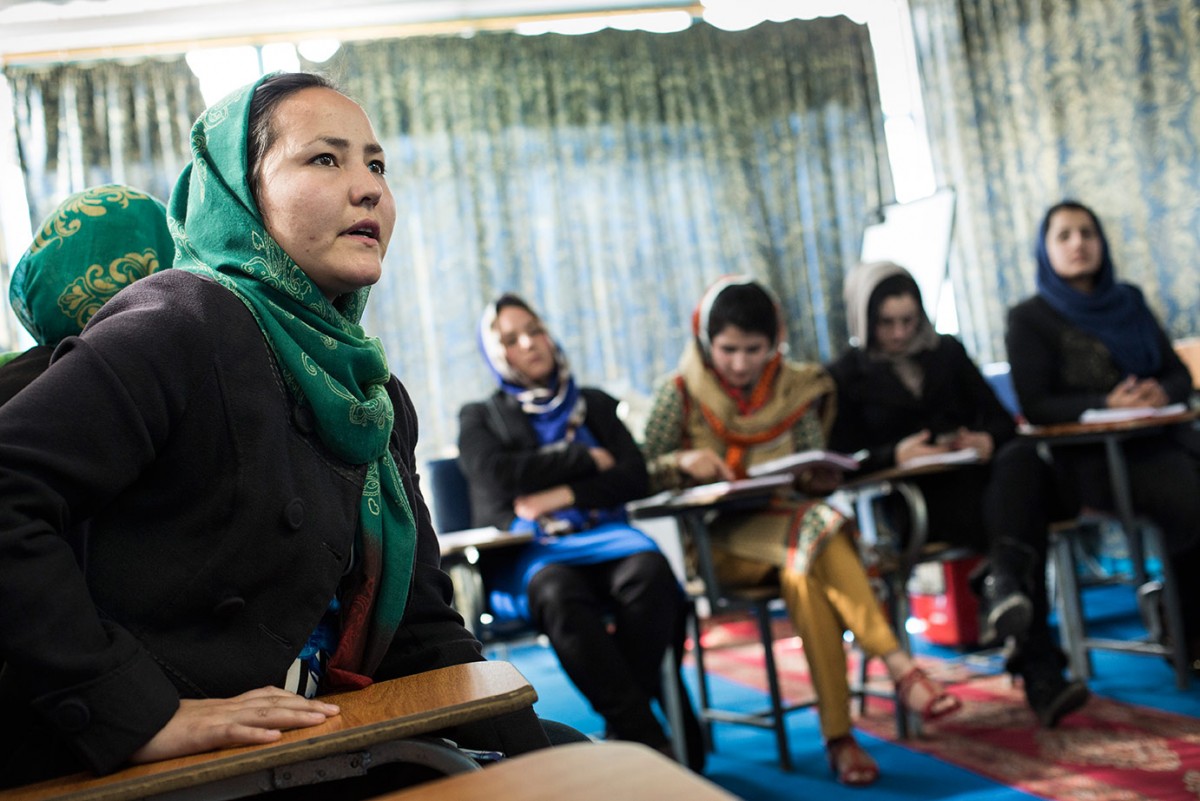 Sahar Speaks chose 12 applicants from a group of photographers and writers. How many applied?
We received 36 applications. Of these, three came from men (!). We asked that English-speaking, Kabul-based women apply, so we were very pleased with the number of applications we received.
What made the finalists stand out?
Our judging panel consisted of four journalists, including myself. Being reporters ourselves, we looked for good story proposals — for stories that jumped out of the page.
We also tried to put together a good mix of participants: all ages, women from varying backgrounds and with different levels of experience. We had some university students studying journalism, and professionals who had been in the business for over five years.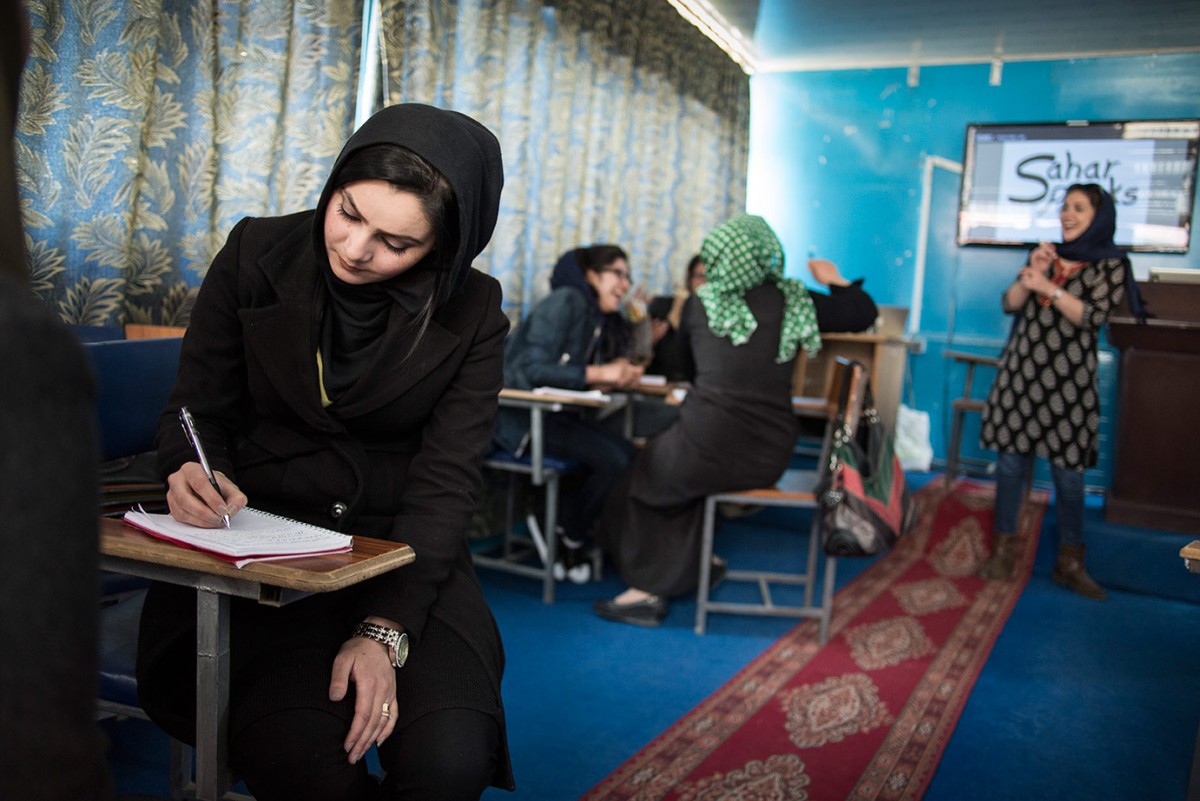 Any challenges/surprises during the training course?
I learned that Afghan women are very, very funny. I lived in the country for two years, and even though I worked on plenty of Afghan women's stories, I didn't spend this much time with so many Afghan women. I didn't get to know them in the way I did during Sahar Speaks.
Near-constant war and gender-specific restrictions can make their lives miserable, but they've found witty and humorous ways of coping. These women made me roar with laughter.
What aspects of social media are the journalists most interested in for getting the story out?
Afghans are Facebook-obsessed. Despite regular electricity outages, Kabul residents manage their fondness for smartphones and social media with 4G services. They are glued to social media.
What kind of hostile environment training did you provide? How was it gender/culture-specific?
We did not provide hostile environment training per se (Afghan women are acutely aware of the dangers they face), but we did address security issues, especially considering they are now dealing with the international press (and are therefore exposed to a larger audience). We taught them the importance of keeping social media announcements to a minimum during training/not disclosing the place where we trained/not naming others during training/not announcing their movements on social media until way after the end of the event, etc.
How do these journalists approach a story differently from that of a foreign journalist?
Any local journalist is better placed than a foreign reporter in terms of connections, background and the general feel for the story. This is especially the case for Afghan women. The foreign press can never fully comprehend and represent the intricacies of Afghan life and culture, and Afghan male journalists have extremely limited access to women and their stories.
What are the journalists teaching their mentors?
The journalists are showing their mentors a largely unexplored part of the world; they are opening a door into their lives. Afghan women — or rather, their suffering — have become emblematic of the strife in Afghanistan. To many in the West, the burqa-clad woman has come to represent the war. This is not accurate — Afghan women are as complex as any other people — and I believe this is coming out in the mentorships. Also, the programme has emphasised the importance of female peer-to-peer relationships, which is largely lacking from most newsrooms across the world.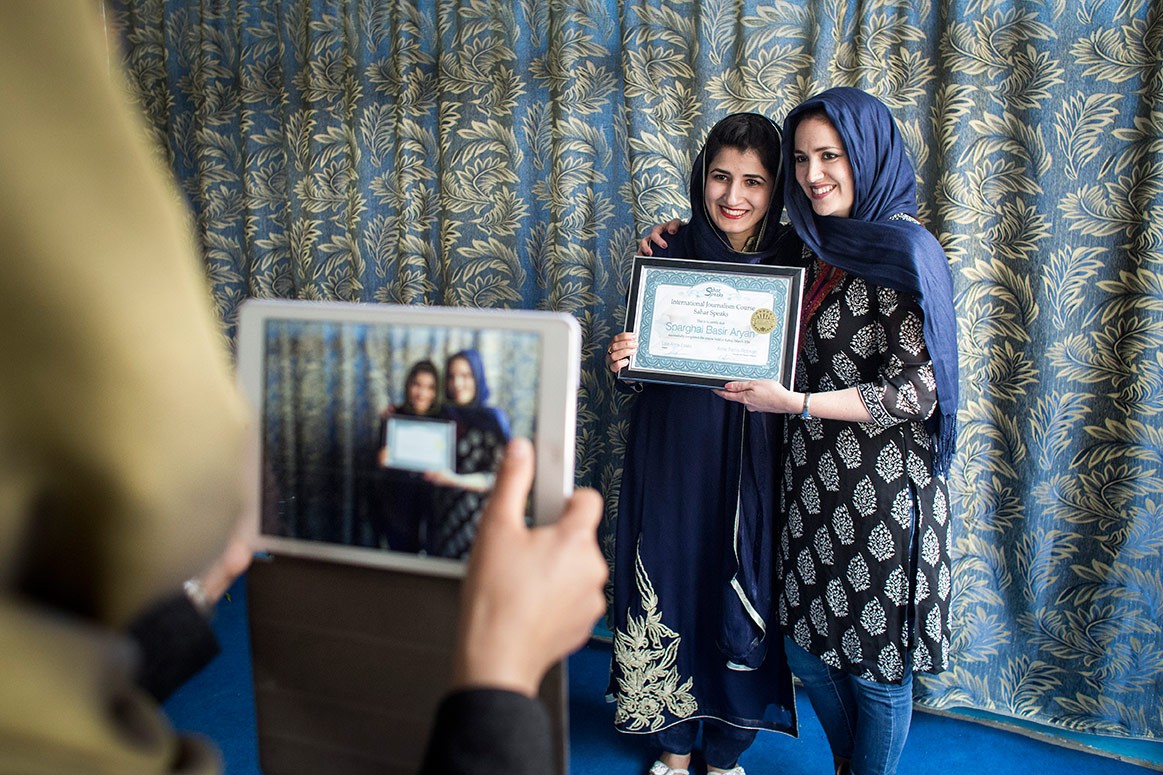 How did the locals react to the course?
The participants? With enormous enthusiasm!
And the good people of Kabul?
Ah. To be honest, I don't know. We kept it very hush-hush, as we didn't want to attract unwanted attention (it was a triple whammy in terms of danger: A foreign woman, teaching Afghan women, how to do journalism.)
Got a success story?
The participants are still working on their stories — which will be published in The Huffington Post throughout the spring — but we've already had some inspirational surprises. We gained two additional participants during training — including one participant who spoke little English but had the courage to show up and ask if she could 'sit in to learn' — taking our total of women for the pilot round to 12. We have women who come from illiterate and uneducated backgrounds, whose fathers and mothers encouraged them to pursue their journalistic ambitions, we have mothers, family bread-winners and students.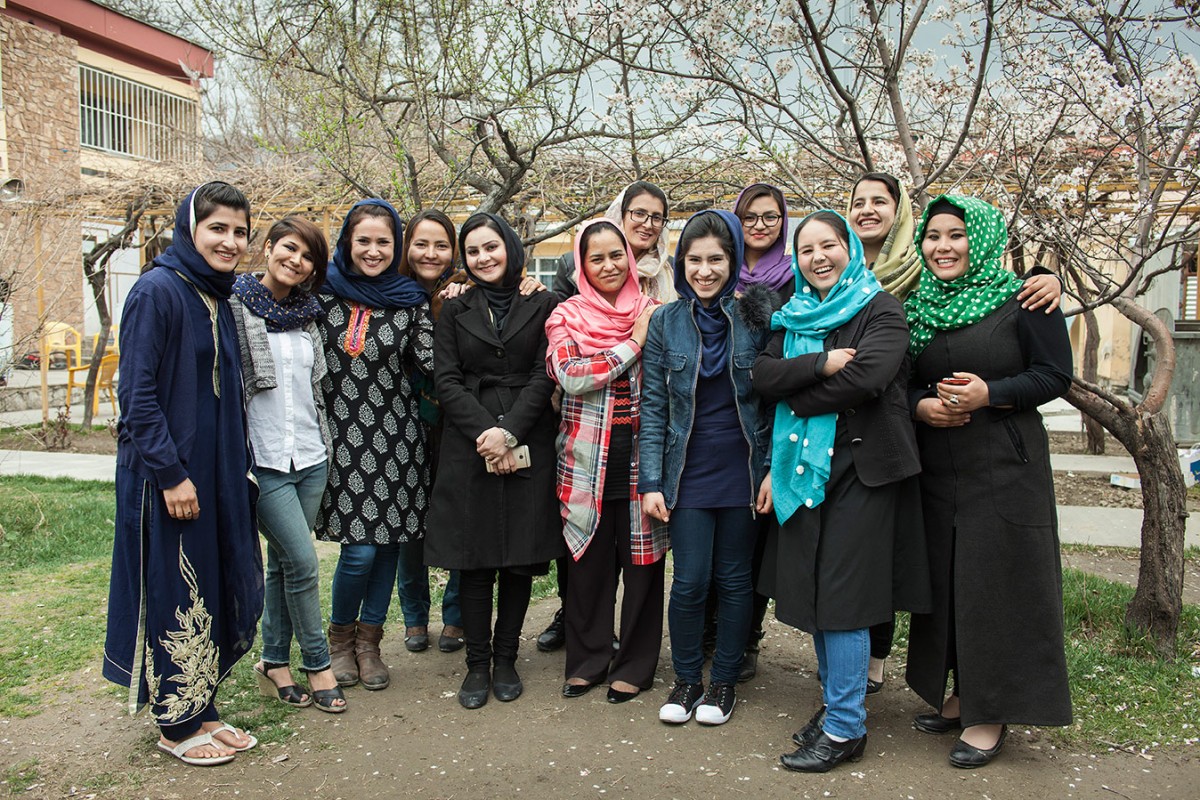 For more about the project: http://www.saharspeaks.org/
For more about journalist Amie Ferris-Rotman: http://amieferrisrotman.com/
For more about photojournalist Joel van Houdt: http://joelvanhoudt.com/