Biker Chick Monica Axelsson is still on the road.
Follow her adventures in Macedonia and Greece.
Most traffic rules expire in Macedonia.
The overall travel plan was that I would go to Croatia, but while travelling, Macedonia and Greece also became attractive. Macedonia is definitely worth a visit. Meetings with people and travel tips made me go to the south-western part, to Ohrid, where there is a huge lake. The water is so clear that you easily can see ten meters down without a problem, it is one of the world's oldest lakes in the world, a world heritage that is truly unique!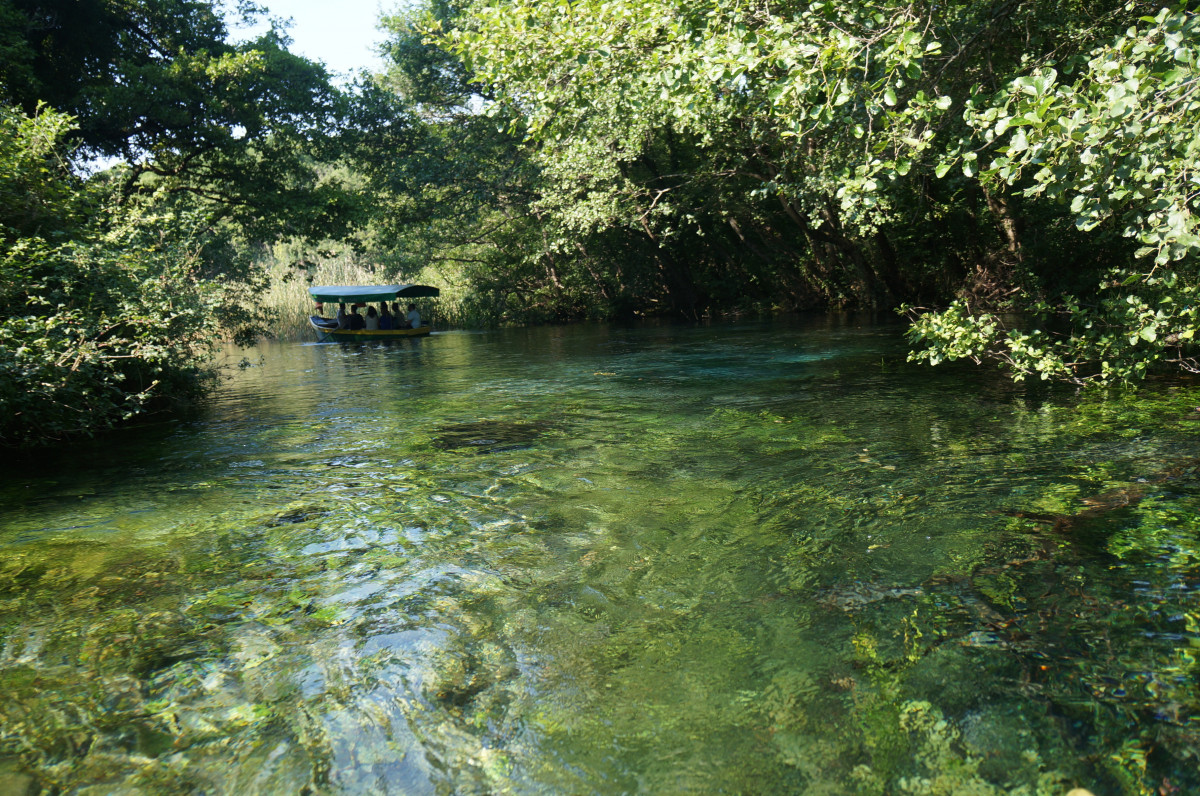 Traveling in Macedonia is an adventure in itself. Nature changes its character at the border from Serbia, with a drier climate and high cypresses. There are more blondes and many people with blue or turquoise eyes. And the people are simply wonderful.
Signs? Schmignes!
But the traffic is more chaotic. Like in Serbia, they don't care about signs with the speed limits, and more. Red lights: it's just a colour, and you need to have eyes 360 degrees and especially on the car in front of you. Suddenly they just stop in the middle of the road! It may be to let pedestrians pass, but they also stop to drop off or pick up people, it doesn't matter if there is a lot of traffic!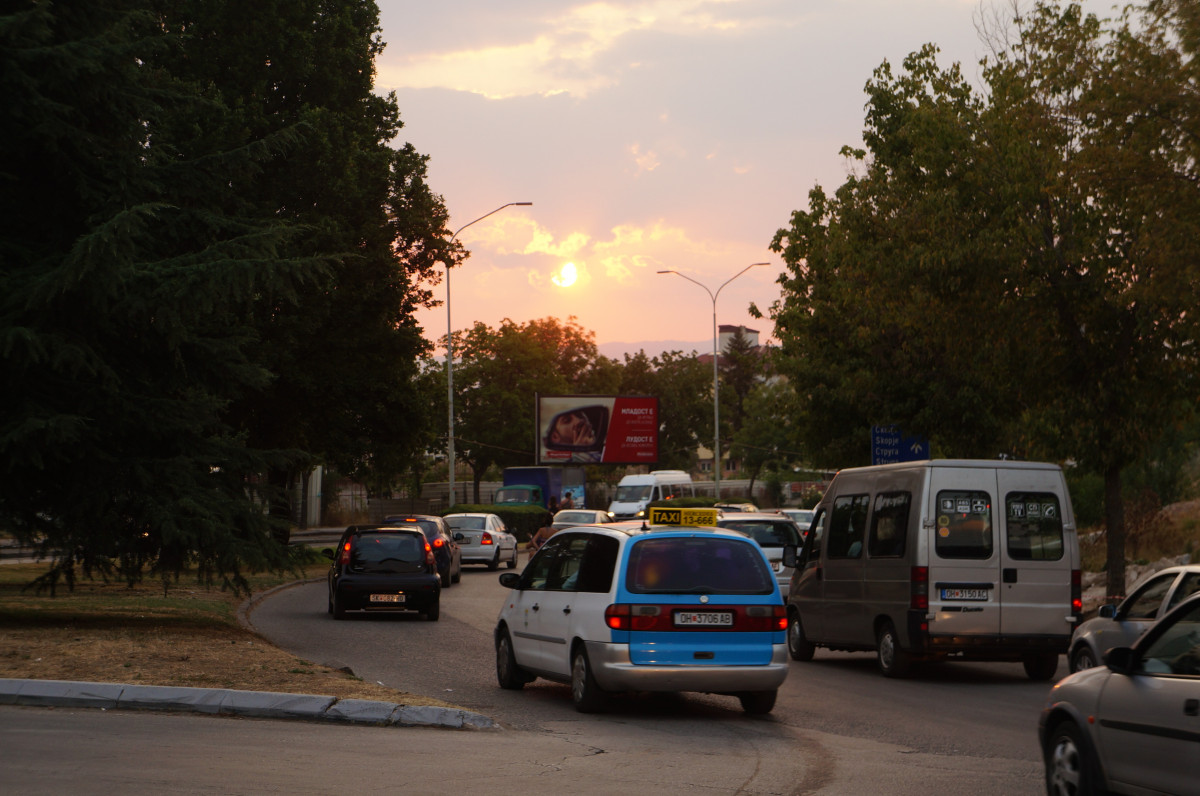 A brief summary of the traffic in the capital city, Skopje: in the middle of a high-traffic crossing, a car was 'parked' with opened doors, two men standing and taking with wild-winged arms a little bit further down, obviously disagreeing about something. At the next intersection, a car came reverse in full speed straight in my direction and five minutes later I met a truck on the wrong side of the road. In the midst of this chaos there are numbers of gypsies wandering around, begging.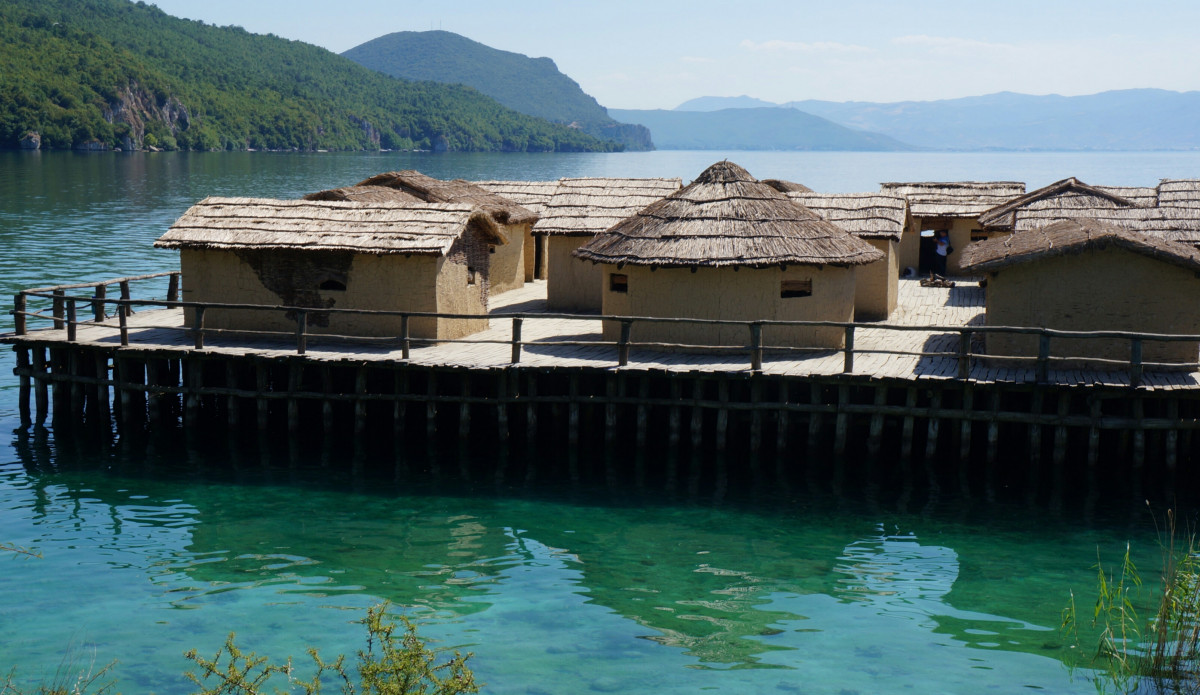 Also in Ohrid, the cars stop nicely, you could climb out in the street without looking. The traffic is not as hectic as in Skopje, despite the fact that tourists are from all corners of the world. Ohrid really feels like a meeting place for a variety of lifestyles and religions. The lake is close and amazing and you can swim in a crystal-clear water. In pedestrian zones, you meet girls in bikinis as well as well-covered Muslims. Most things seem to be allowed and accepted.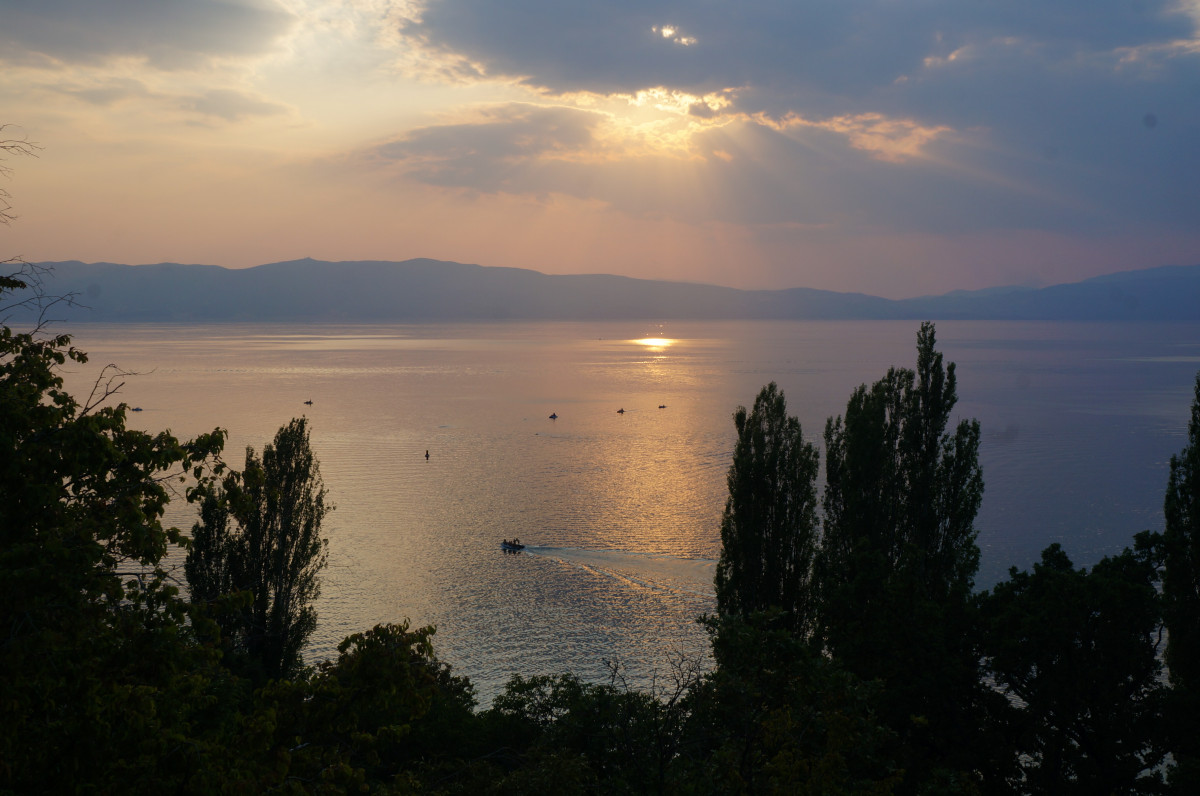 The Bay of the Bones, a museum in the lake, is a reconstruction of a settlement on the water from 1200 to 700 BC. It was a very different and interesting experience to dive between the piles and look at the various items the archaeologists left!
Gateway to Greece
The roads were quite ok in Macedonia, but when I crossed the border to Greece, a comparatively giant highway opened. The adrenaline kicked in when the bike got rid of the 145 horses, but something felt wrong. The road was almost empty, there were just a few cars, it looked desolate and every second gasoline station was closed. It's noticeable that there are problems with the economy in Greece.
But now I'm by the sea and here there are lots of tourists. Tomorrow I'll meet some Greek bikers, I'm really looking forward to that. I have experienced amazing views and met totally wonderful people so far, but not so many bikers, so it's time for that now!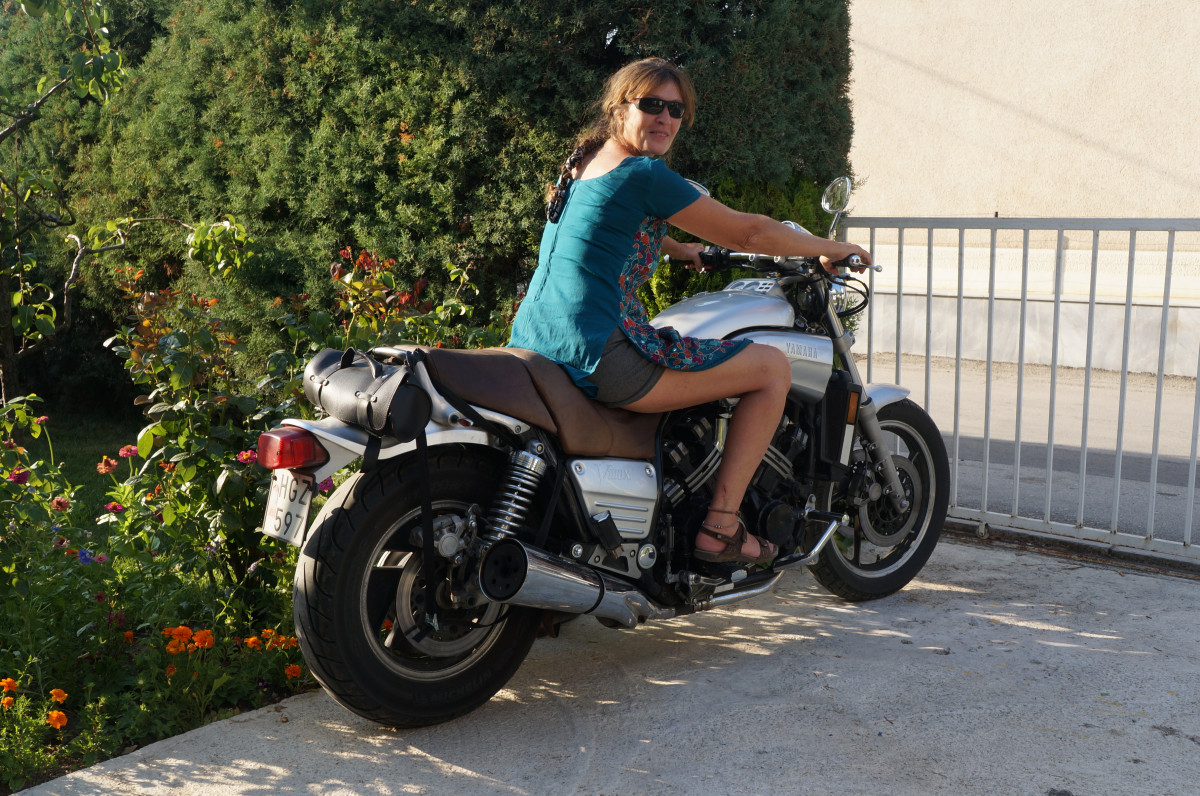 All images © Monica Axelsson