New technologies are playing increasingly significant roles in alerting people to real time threats and disasters and coordinating responses and rescues to the threats and disasters themselves.
The biggest natural disaster of recent history – the 2004 Indian Ocean Tsunami that claimed some 250,000 lives – caught governments and their civil defense agencies completely off guard. There was no early warning system in place to effectively broadcast a message of impending danger that would have saved countless lives. Significant efforts have been made since then to improve warning systems and many are utilizing the mobile and social media platforms as well as new media. A recent example of this is a project in Bangladesh sponsored by the United Nations Development Programme that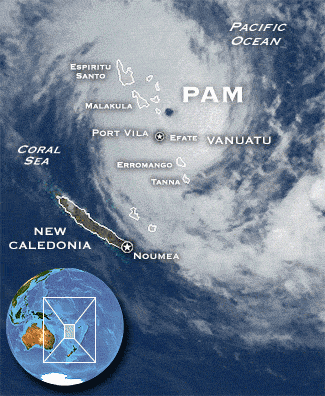 will send out disaster alerts via SMS to cell phones about flooding and cyclones. The ubiquitous mobile phone in the hands of millions of citizens now has the potential to receive lifesaving information and equally important, play an essential role after a disaster.
However it is the exciting development of crisis mapping systems that are leading the way in saving lives and bringing rescue or relief to targeted groups and regions. These platforms collate information through automated data mining of web, social media, satellite imagery and other sources with crowdsourced human intelligence to produce detailed and relevant situational awareness maps. Constantly updated situational maps can expedite the delivery of emergency supplies, determine where help is needed most and even track the spread of diseases like Ebola.
The earthquake in Haiti in 2010 was recognised as one of the first instances where crisis mapping was applied – an army of volunteers started to assemble data to build a dynamic, interactive map to give insight where first responders should target. As with all useful open-sourced technologies, development and improvements to crisis mapping has advanced from the weight of contributors that bring in new ideas on how systems, software, gadgets and products can be applied to saving lives.
When crisis mappers responded to Cyclone Pam that all but flattened the Pacific island of Vanuatu in March 2015, multiple drones were launched only days afterwards to film the island and provide oblique imagery for analysis which proved to be infinitely more detailed and useful than satellite imagery which was the previous standard.
The whole concept of interpreting crowdsourced data to effect more positive outcomes to disaster relief and conflict zone survival is not only revolutionizing the way NGO's and governments respond, but morphing into new fields that in turn generate impetus for improving situational awareness mapping. Many organisations are turning to situational awareness mapping to gauge their results in environmental protection programmes, for large-scale bush fire response, for large area analysis of crop yields, for analysis on the human flow of Syrian refugees through Europe, and in managing violent or potentially volatile crowds based on algorithms that look for attitudinal trends on social media.
Just what the potential for crisis mapping is and where it will lead is a question that few can answer given its rapid rise and the diversity it offers. With connectivity seen as key to economic and social development throughout the world, the great hope is that the power of communication and mass content sharing on open-sourced platforms will improve the lives and wellbeing of millions.