I started to get interested in photography around the age of 12 and after going to college to study the subject it's all I ever done work wise, and I'm 50 now.
I've been very lucky to have been able to make a living in what my dad used to call my 'hobby.' It was only when I 'grew up,' got married and had kids that he acknowledged that it was a proper job.
I see my photography as a tool to record how people and communities cope when having to live on the margins of society, people born into poverty with little hope of escaping it in our current economic system.  It's a story that comes from my own political beliefs and experience.  That experience had also meant that it's important for me to be able to make a living and support those dependent on that living.  I had enough of bailiffs, police and social workers knocking on our door when I was a kid and I'm not going to let that happen again.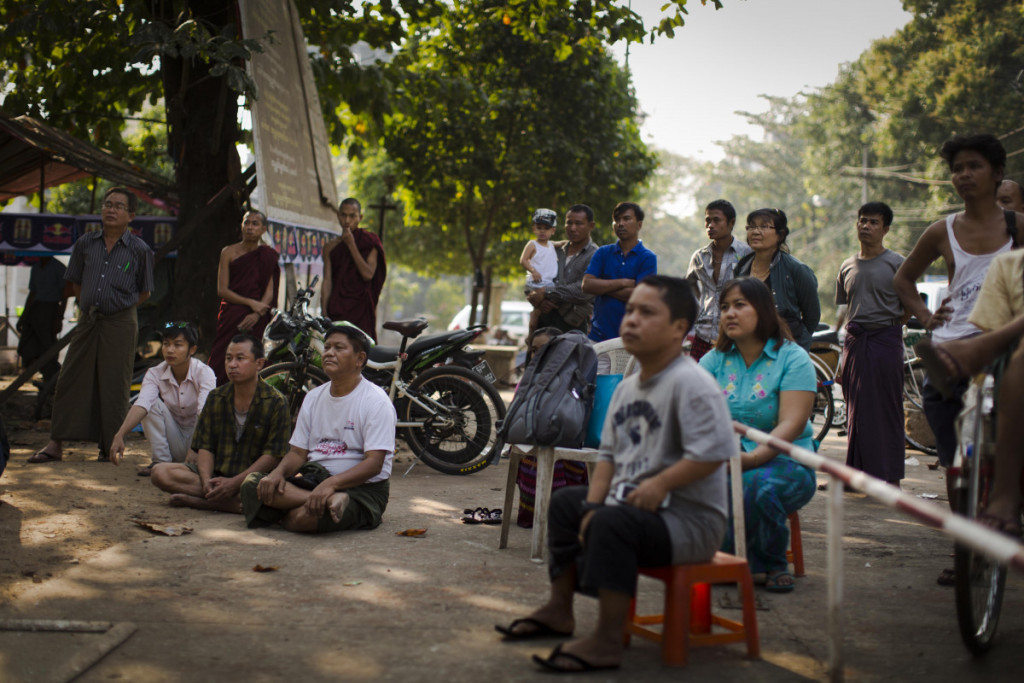 What specific challenges do image makers face in dangerous places?
I wouldn't really call myself a photojournalist as I work more in a documentary way.  But I have worked in places people perceive da­ngerous.  For me the biggest challenge is to get access, how to get in, be able to work and then get out and quickly if it gets too hot.  The key is to find a good fixer who has the right connections and can get the access you need.  Someone that the people your photographing feel comfortable with and trust.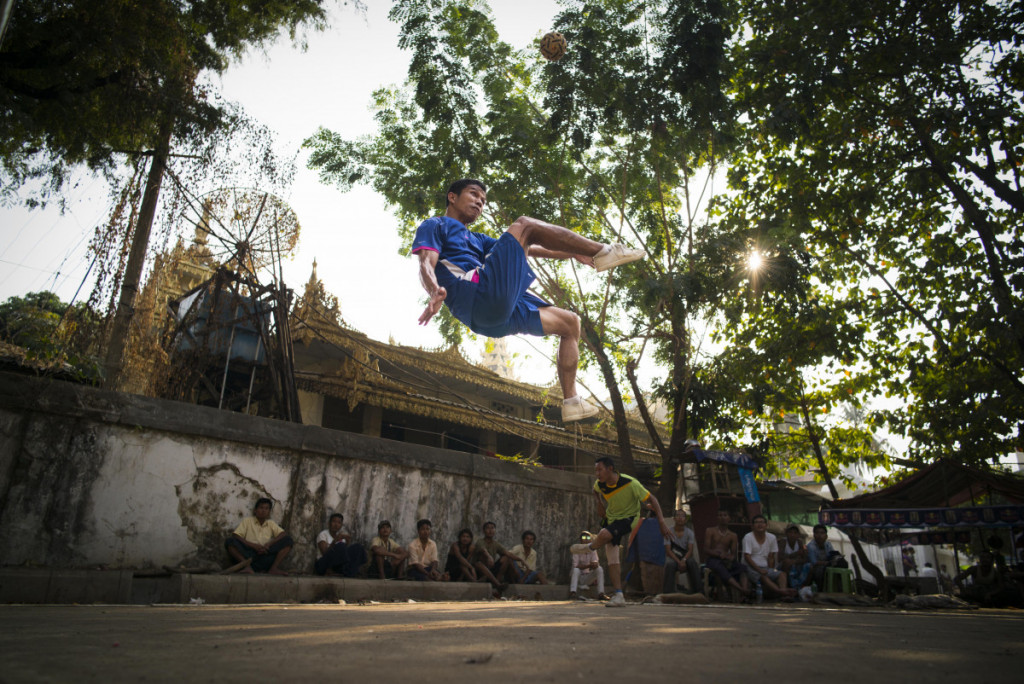 Did you do any kind of extra safety training for your El Salvador prison series?
No, I just had a great couple of fixers.   I went to El Salvador as part of my project on people living in the urban slums of the developing world.  I didn't want to photograph gangs as this is part of the stereotyped image of the poor.  After I'd spent time in several of these communities I came to understand that the gangs have a much more complex relationship to the communities they live in.  It's not all just drugs, murder and extortion.  When I heard about the gang truce in El Salvador I thought it would be a chance to talk to gang members about their reasons for joining the gang and what it meant to them.
I asked Alex my fixer that I'd like to visit the prison where the MS-13 leadership were and luckily he got me in.
How do you prepare for an assignment?
Once I've found a project that I'd like to work on I do some background research about the area and the different communities that live there.  My primary interest is to meet up with families and document their daily lives. With digital it now possible to film and do interviews with them so they can tell you how they live and what they're hopes for the future are.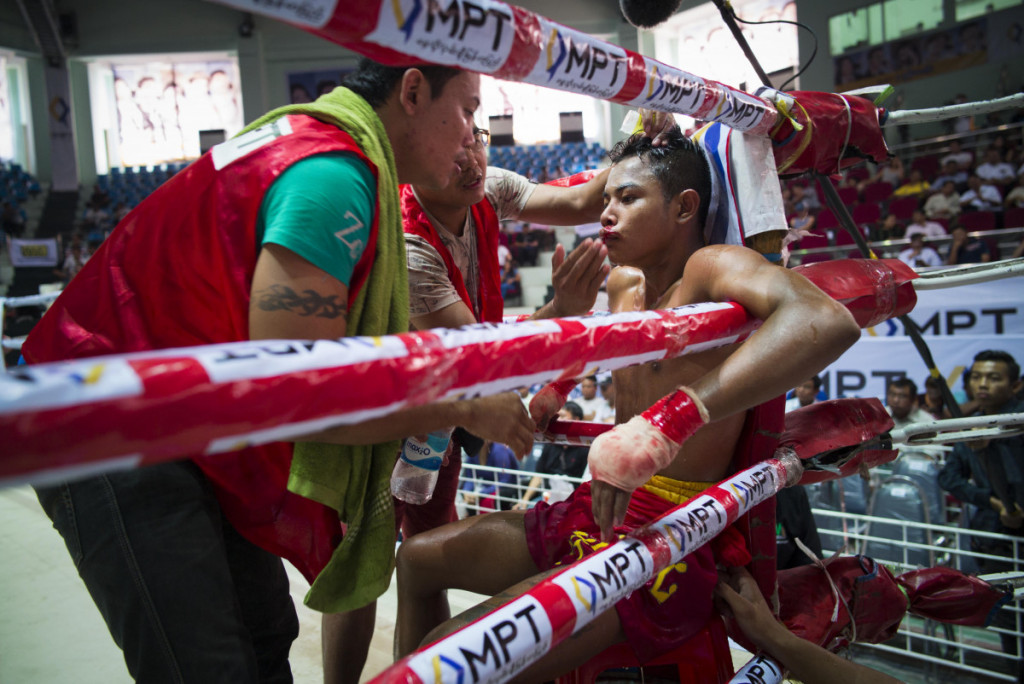 Your favorite gear and why.
I used to shoot on Leica Ms back in the film days but switched toCanon 5ds once you could get proper bromide prints from digital files.
Now that Leica have finally got a digital M that's up to the job I'm back with them.  I like the compact size of the cameras. When working in small confined spaces it's best to have as little gear as possible so I have a couple of bodies with a 35mm and 50mm on.  I keep a 24 and 75 in the bag but rarely use them.
You've written that your main interest is 'to document communities living as best they can under economic and social disadvantages.' How do you approach these communities?
When I arrive I generally go and have a look at two or three communities that my fixer has shortlisted for me.  They're the ones I've been briefed on before I arrive.  Once I've decided which would be the best to work in, we'll then have to chat to the community leaders and if there's a gang there then the gang leaders to check it's okay to work in the community.  Often one of the community leaders will take us around to meet up with different families and I can then start my work.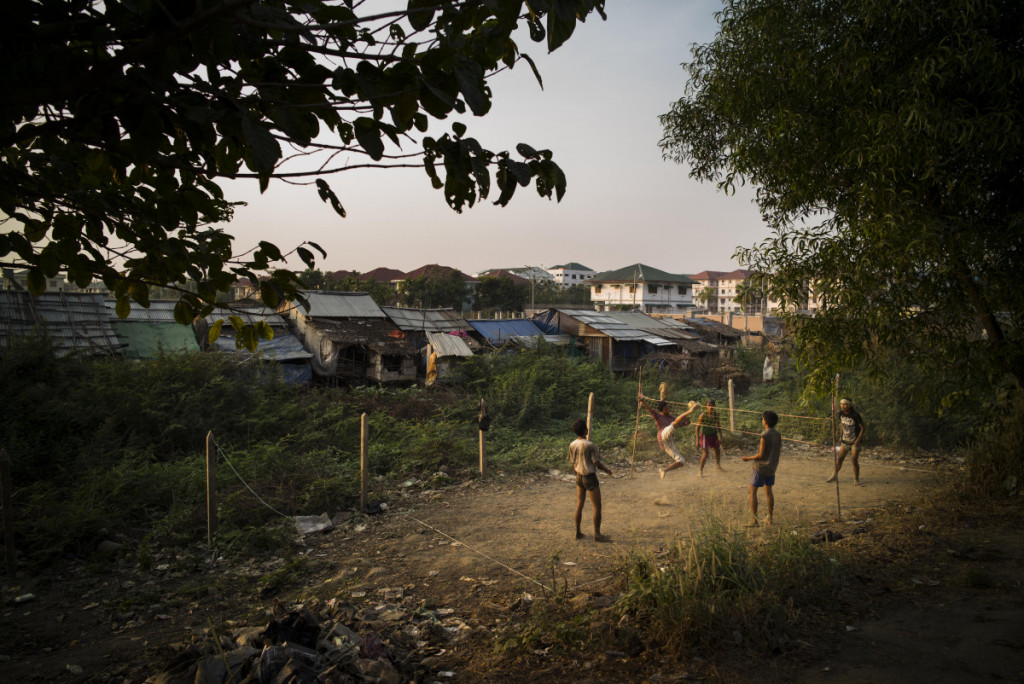 Have you ever faced an ethical challenge in the course of your work? How did you handle it?
I haven't faced ethical challenges in my personal work as I only work on issues that I feel need highlighting.  I don't ever take commissions on these projects and never did right from the moment I started out as a professional.
If I have an ethical issue with a commission I won't take the job.
What keeps you shooting?
 It's part of me and my life blood.  Without it, my family and friends, I'd be nothing.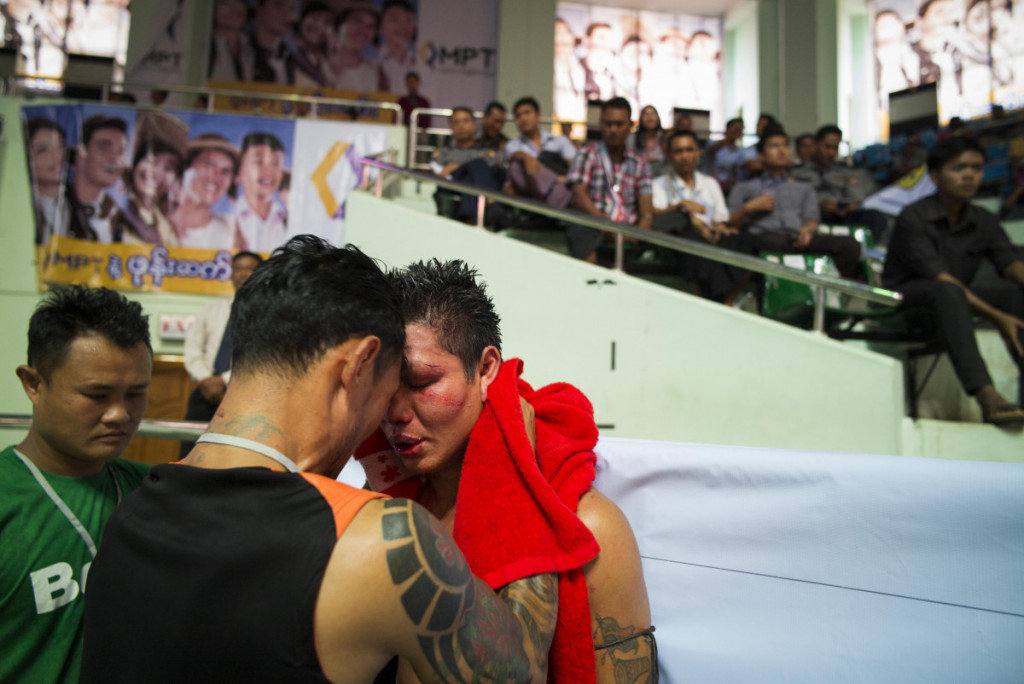 You've done lots of ad work. Does your commercial photography influence your personal work? Does your personal work influence your commercial work?
I've been working in advertising almost exclusively now for 20 years and have always really enjoyed it.  It has all the frustrations of working to a brief but lots of freedom to explore the subject matter as well.  It also gives me the freedom to continue to self-finance my personal projects.  It's really my personal work that leads my commercial work because my folio's stuffed with the personal projects and that what gets me the commissions.  Agencies commission me to produce advertising that looks more documentary than set up, depending on the campaign their running.
 A common misconception about conflict zone photographers is….
They only want shots of the action.  Often it's the stories away from the guns that they want to convey.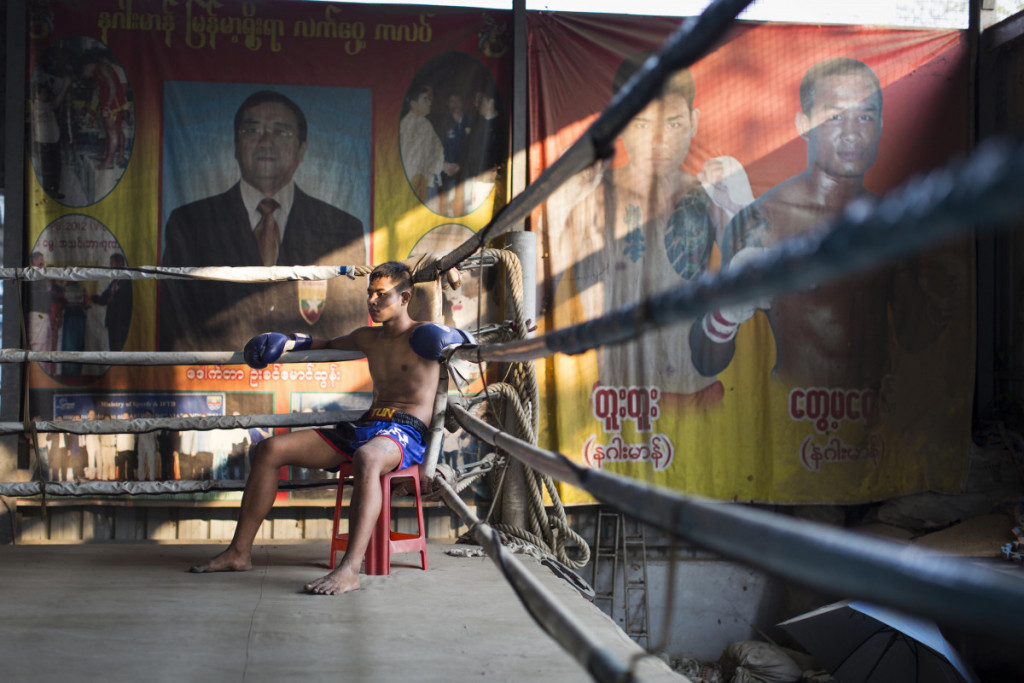 Got any advice for budding photographers?
Two things are important, your personal work and being able to sustain yourself through your work.  You need to shoot what's important to you for your soul and stuff that also pays the bills and finding the balance it very difficult.  Unless you're some trust-funded toff you may have to take on jobs you find as boring as hell to do but it's a start. Keep your long term vision and it may all work out.
Tell us about your most recent assignment or work.
At the beginning of the year I went over to Myanmar to take a slightly different look at the country.  The country is famous for its temples and monks so I decided to look a bit more under the skin of the place so I focused on two local sports. One is called sepak takraw and is like volleyball except you can only use your feet. it's very acrobatic.  The rules are similar to volleyball in that the court and net are the same and each team gets three touches of the ball before it has to be returned over the net.  Looking at the images after the game it's amazing to see the acrobatic position the players achieve when flying through the air.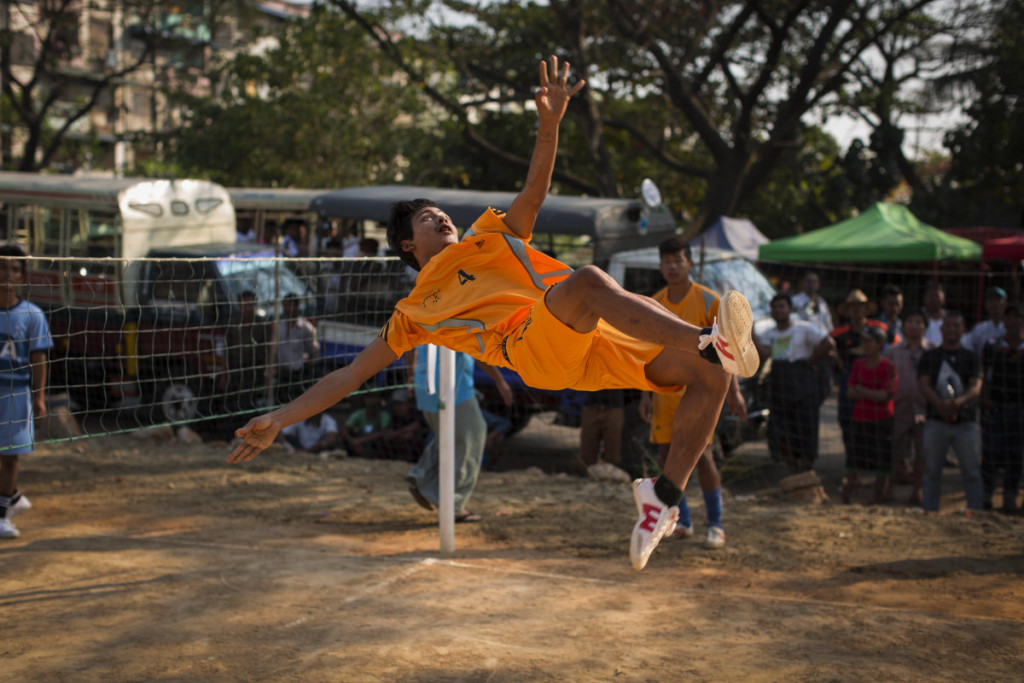 Another sport I covered on my recent trip to Myanmar was a local from of kick boxing called Lethwei.  I asked my fixer to find me a good local gym in Yangon. There we found around half a dozen boys and young men engaging in one of the toughest work outs I've ever witnessed.  Punch bags weren't hard enough so the trainer had a frame built to hold truck tyres to that the boys would have to kick and punch.
Mao, my fixer, had managed to get me a ringside pass to a Myanmar-Japan tournament that weekend.  As a great coincidence one of the boys was fighting in it and I was able to follow him into the ring.
It was the most brutal fighting I've ever seen that's actually legal!
Myanmar won all of the fights.  I don't think the Japanese visitors knew what had hit them!